The Aixplorer
The multimedia guide Aixplorer is used in the city hall of Aachen since 2009. Combining different location tracking systems it knows where you are and offers content to you accordingly. You can choose what you want to hear or see based on you interest. Depending on the room you are in the Aixplorer offers you information about the paintings, tells interesting stories that are connected to the room or explains the exhibits.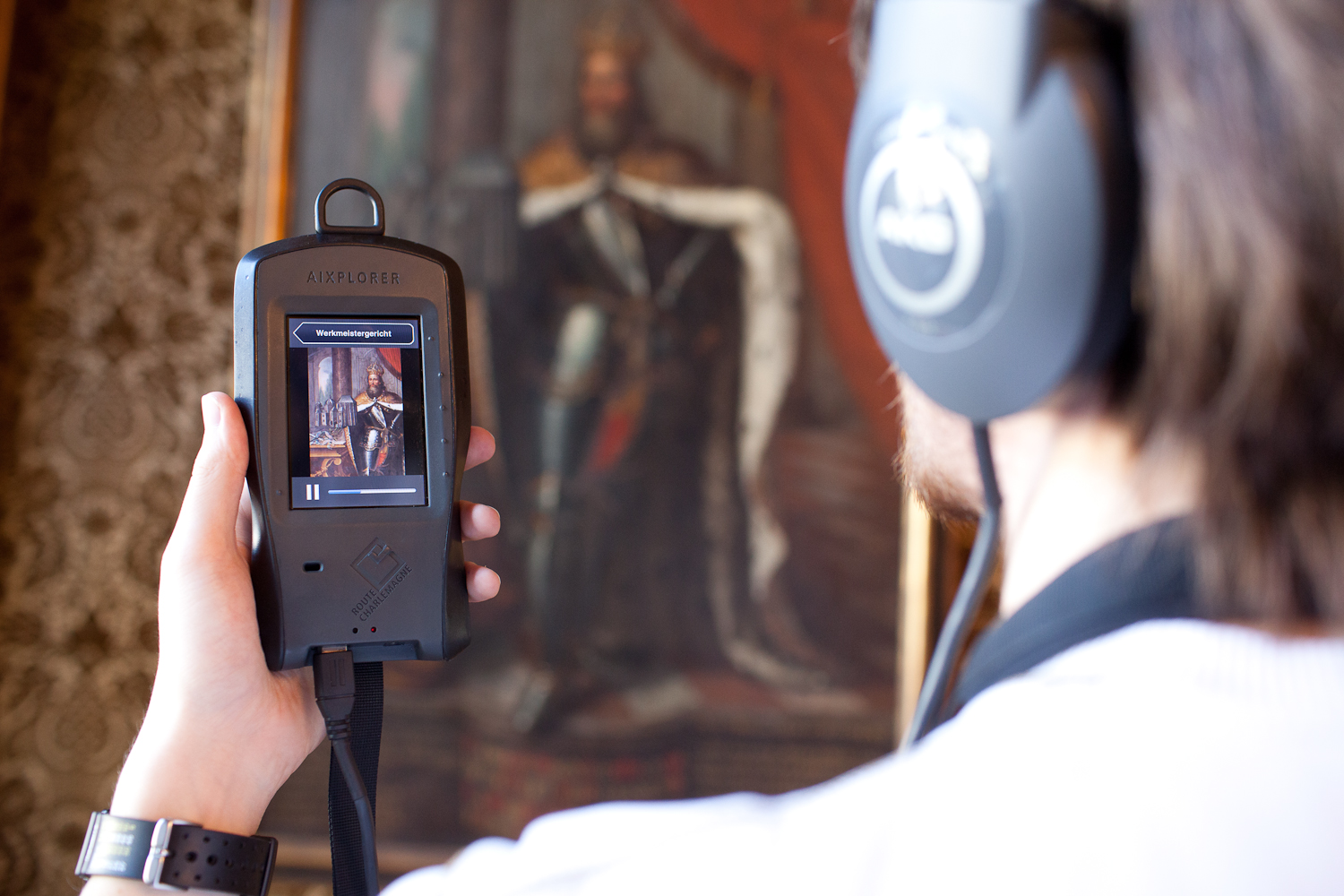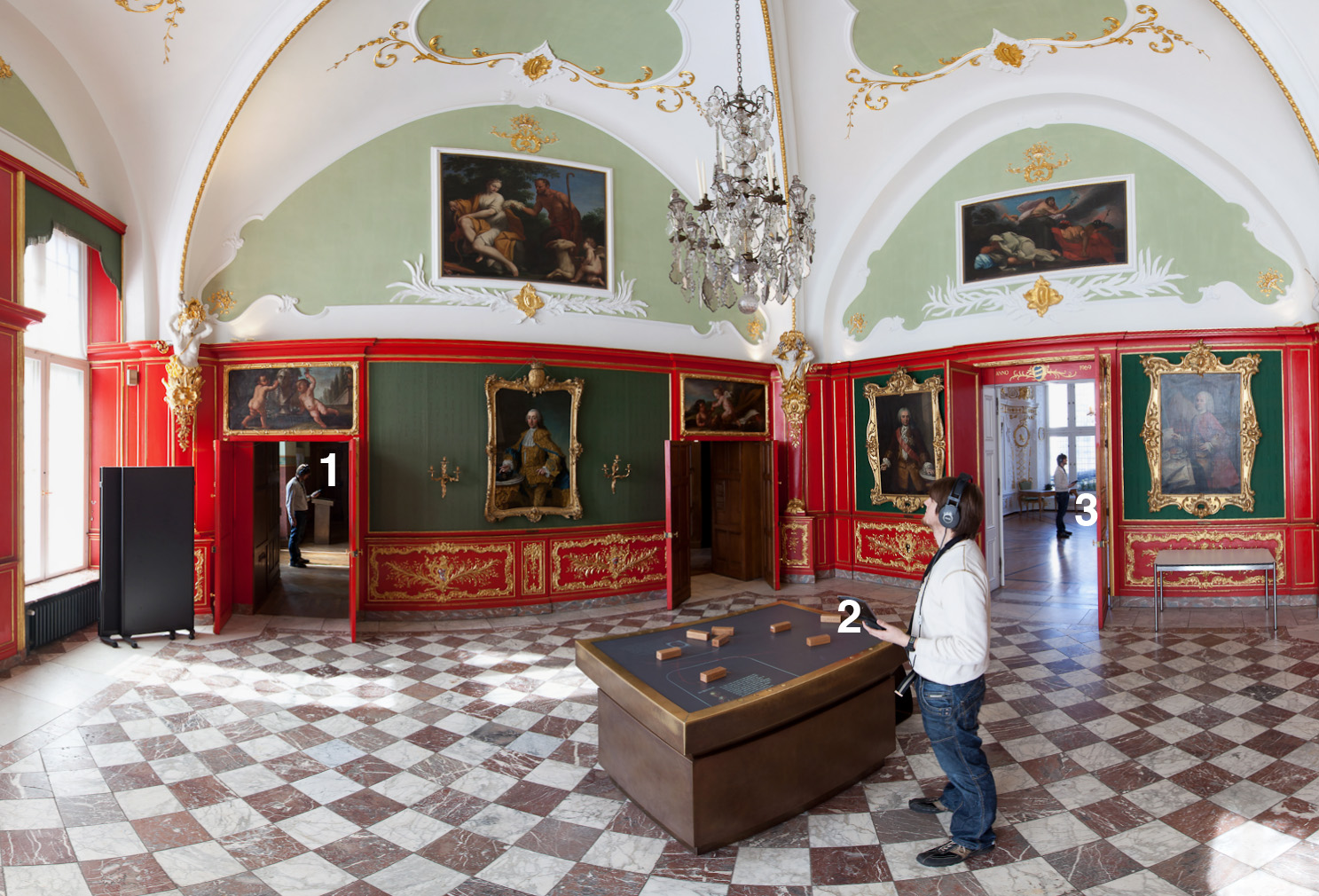 Every room offers different stories
Outside of the city hall the Aixplorer informs about the history of the fountain of Charlemagne in the middle of the market or describes the façade of the town hall.
Here is an example what you can hear about the fountain.
---
---